About

The Master's Community Fellowship (TMCF) is an evangelical Christian, Bible believing, community church based in Dumlog, Talisay City, Cebu, Philippines.
Our Church Name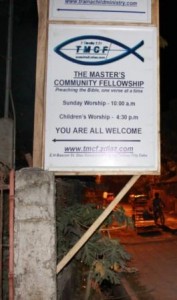 We started out as a non-denominational church but have recently affiliated ourselves with Southern Baptist and Reformed Baptist Churches. Our theology can be described as reformed with a decidedly Baptistic bent. We do not have issues fellowshipping even with non-Baptist churches for as long as they adhere to the same major doctrines as we do.
We choose to name our church "The Master's Community Fellowship" because we acknowledge that the head of the church is the Lord Jesus Christ, who is not only our Master but who is "The Master."  We firmly believe that real Christians are those who acknowledge and make Jesus Christ their Lord (Master) and Saviour. Our Lord Jesus Christ is central to our lives and whatever we do individually and as a church. The Master holds the master plan for our lives and gives us purpose. He wants us to follow the path that He has taken.
"Community" reflects our locality, our common heritage and culture both spiritually, geographically and customarily. We wish to provide our local community with the necessary spiritual nourishment by not only proclaiming God's word but by living lives that emulate the Master's own.
"Fellowship" refers to the something that we have in common and that is our love for our Lord Jesus Christ and our desire to seek to grow more through his Word.
It is our desire that you through The Master's Community Fellowship you will discover the Master's plan, purpose and follow the path that the Master had laid out for you.
Our Church History
Early in 2009,  the "Train a child Ministry" a ministry outreach that teaches life skills to children within the community was started in the area.  Sensing the opportunity to cater to the spiritual needs of the children's parents, the possibility of starting a church service was discussed.  Train a child ministry had a "Heart's Sunday" activity on February 14, 2010. This also became the first Sunday service of TMCF. Since that time on, TMCF has been holding Sunday regular Sunday worship as well as other services.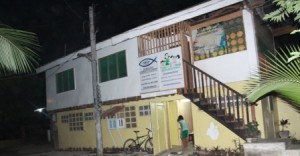 The verse by verse teaching ministry of Pastor John MacArthur Jr.  of Grace Community Church and Grace to You Ministries has been such a tremendous blessing, inspiration and a source of spiritual growth for our Senior pastor that originally the church was planned to be named as  "Talisay Grace Community Fellowship." However, a nearby church also has the name "Grace" and "community" in it's name.  To avoid the confusion, it was renamed to "The Master's Community Fellowship."
The Master's Community Fellowship associates itself with, The Shepherd's Fellowship which is an association of churches rallying around the authority and sufficiency of Scripture, the importance of expository preaching, and the centrality of a biblical philosophy of ministry.
The lack of pastors and churches in the Cebu area who emphasize expository preaching and preaching verse by verse has also been one of the major reason for starting TMCF.