Services/Ministries
W O R S H I P  S E R V I C E S  S C H E D U L ES
Regular Worship  and church assembly Schedule:
Discipleship Sunday School –  9:30 a.m. to 10:30 a.m. (New: Starting May 4, 2014)
Sunday morning Worship  – 10:30 a.m. to 12:oo p.m.
Wenesday Bible Study at – 7 p.m.  – 8:30 p.m. (New: Starting June 4, 2014)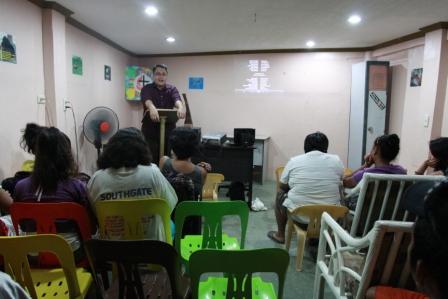 M I N I S T R I E S
1.) The Master's Kids – The Children's ministry of the Master's Community Fellowship. Children have a very special place in our hearts. We have discipleship programs for kids, regular sunday school lessons parallel with our adult services, vacation Bible school and fun activities for kids. (Simultaneous with our Sunday morning worship service)
2.) The Master's Youth – Meets every Sunday afternoon at 2 p.m.. We have discipleship lessons, film showing, tackling of youth related issues, activities exclusively for the young at heart and inter church fellowships.
3.) Married Ladies Fellowship – Meets at least once a month (Sunday afternoon)
4.) Free Bibles and other ministry materials – From time to time, we get a surplus of ministry materials such as Bibles (English and Cebuano translations), tracts, Sunday school materials and other materials. Our very own TMCF Book 1 (discipleship material) Visayan Translation has recently been finished . Contact us for availability of this material.
5.) Online materials – Making expository sermon materials available and discipleship materials for use in other churches. See "Downloads" for more information.
6.) Bible Studies, one on one discipleship, visitation and feeding ministries. – Contact our staff if you want to help out. We really need more manpower !
7.) Extension churches and outreach ministries – We currently have two extension churches in the Talisay City area (Mayahay, and Candulawan), one outreach in Minglanilla, one sister church in the Minglanilla area and one outreach in Austurias.
8.) External linkages – Our staff is very active in several para-church, inter church and government related programs such as the PNP-Moral recovery program, iHELP, Parole Probation, ICM and the DSWD 4Ps values program among others. Contact them if you want to help out.